VH-CUY Piper PA-22-108 Colt (c/n 22-8586)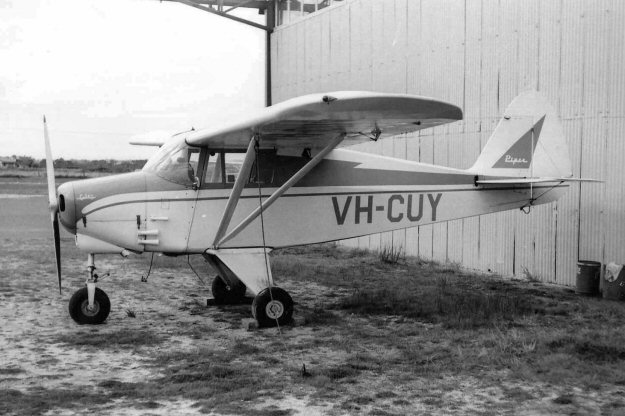 This Colt was imported from Sweden where it had been SE-CUY. First registered in Australia
in July 1965. Daryl Mackenzie's photograph (above) was taken at Moorabbin in September
1966. The inscription on the back of the print indicates that the aircraft was later damaged by
a storm on 22 November 1966, although evidently not too badly, since it is still flying today and
registered to an owner in Western Australia.