VH-CUX Piper PA-23-250 Aztec D (c/n 27-4454)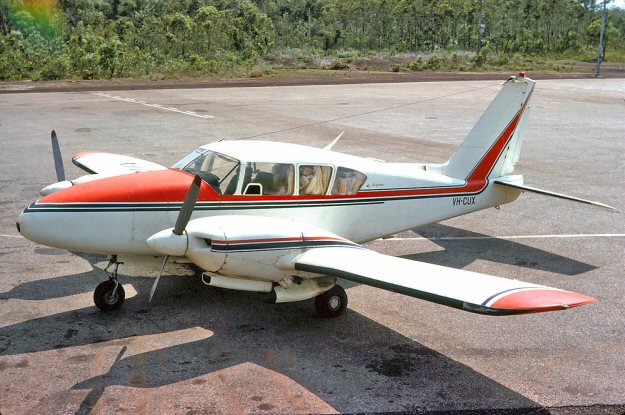 This Aztec was flown in from the US in May 1970. David Carter saw it (below) just after
arrival with the delivery rego N13809 just about obliterated. Originally an Illawarra Flying School
aircraft when first registered, it had been sold off when the above photo was taken Robert
Zweck at Groote Eylandt Aboriginal Mission in the Northern Territory in December 1974.
Robert had just delivered a load of freshly baked bread in it from Gove to the Mission.
Sadly, -CUX was destroyed several weeks later on Christmas Day, 1974 by Cyclone Tracy
whilst at Darwin Airport.