VH-CUW Piper PA-23 Aztec 250D (c/n 27-4326)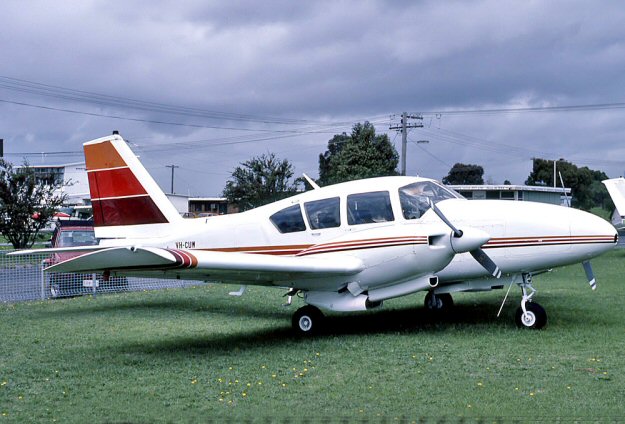 This 1969 Aztec has had many owners and many different liveries over its 45 year old life. The
shot above was taken by Danny Tanner at Moorabbin in 1985. David Carter's photo below
shows it at Bankstown in 1969 right after it had arrived from the US as N6961Y. Operators
of this Aztec include Northern A/c Components at Archerfield, Outback Air Charters, and several
private owners at Bankstown. Since 2006 it has been privately owned, based at Moorabbin.