VH-CUI Piper PA-28R-200 Chrokee Arrow (c/n 28R-35700)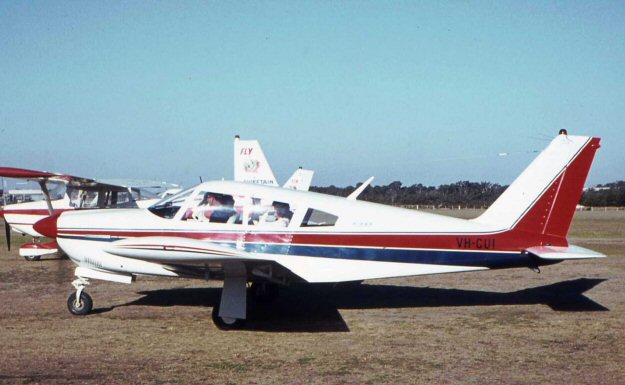 I wonder why the owner of this Arrow elected to paint the rego in black, rather than white on this
darkish red cheat line? The above is a John Wheatley shot taken in the early 1970s. The aircraft
had been registered in new in July 1970. It was totally destroyed when it flew into a ridge (in
basically level flight) some 55 km north-west of Lismore, NSW on 13 November 1977. The pilot
and three passengers were killed.