VH-CUH Piper PA-28R-200 Cherokee Arrow B (c/n 28R-35691)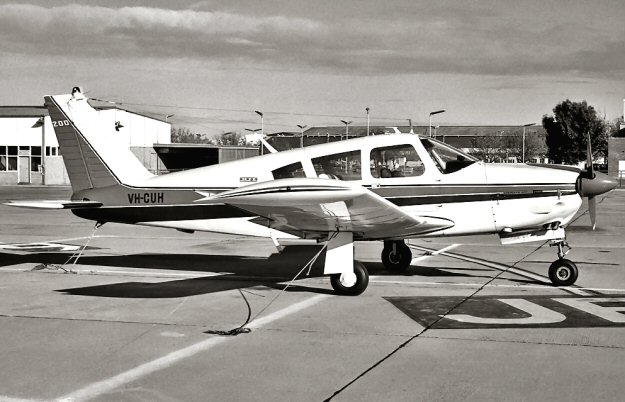 Here's a sharp looking retractable gear Cherokee at Essendon in February 1978. Photo by
Danny Tanner. Registered new in July 1970, it is still current as seen in the shot below by
Martin Covey taken at Shepparton in June 2008. It had flown in from Katoomba in the Blue
Mountains delivering an artist exhibiting his/her work for a week-end show. Personally, I am
not terribly enamored of the paint job. Hopefully not designed by said artist!