VH-CTS de Havilland D.H.104 Dove 5 (c/n 04119)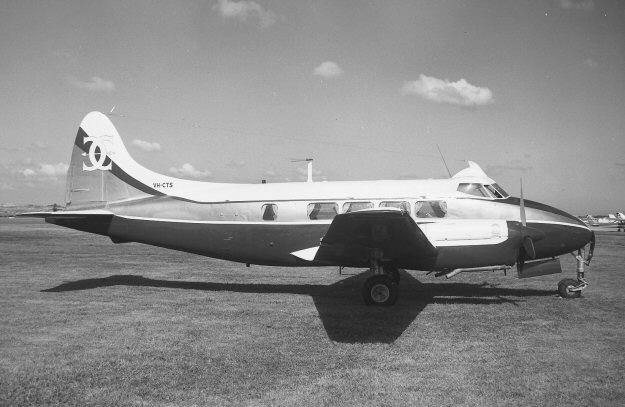 VH-CTS at Parafield in September 1966, wearing a striking, although somewhat ugly scheme of
purple, white and gold. It is seen below, in color, in Dave Eyre's photo, taken at Moorabbin in
January 1969 with the titling "City Centre Air Taxi Services". This was Captain Jack Ellis' comp-
any and was to have been used to fly commuter airline services out of the old Fishermans Bend
grass airport in downtown Melbourne to neighbouring communities. (This airport has now gone,
although is the home of ASTA, Aerospace Technologies of Australia, Ltd). VH-CTS' prior
identity was VH-RCI, although this well travelled Dove it had had six priors before that!
Following the Jack Ellis story we find that DCA (I worked for this department in the early 1950s)
in its inimitable fashion refused such "supplemental" airline operation out of Fishermans Bend so
Jack's brain child fell apart. Ironically (or maybe because of his application) a year or so later,
Regulation 203 "Third Level Airline" operating certificates were finally approved in Australia, but
not to Captain Jack, despite his 16,000 hours of airline flying. On 17 November 1968, Ellis
made a heavy landing with -CTS at Geelong, Victoria, causing some structural damage. The Dove
was ferried to Moorabbin where it was then grounded. It was later trucked to the Warbirds
Aviation Museum at Mildura. Correspondent Daniel Sherburn advises that around 1992/3 it
went back to Essendon wherein the nose of it was grafted onto the Dove VH-DHI (a 1990
registered Dove which had been damaged in an accident at Launceston in 1992*). Daniel's
shot at the foot of the page shows the said nose which was affixed to -DHI*

* Being registered in December 1990, VH-DHI itself would not, of course, be a part of this
collection.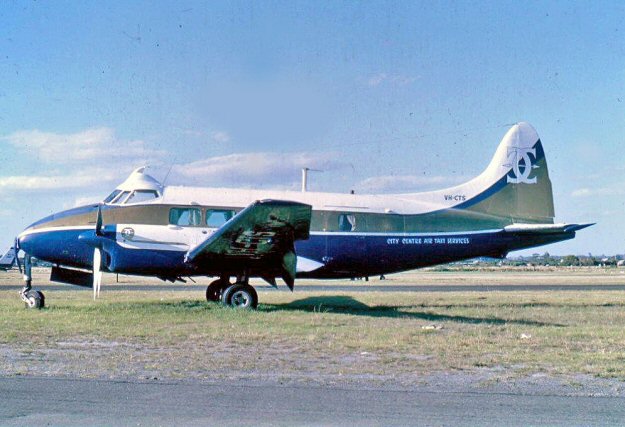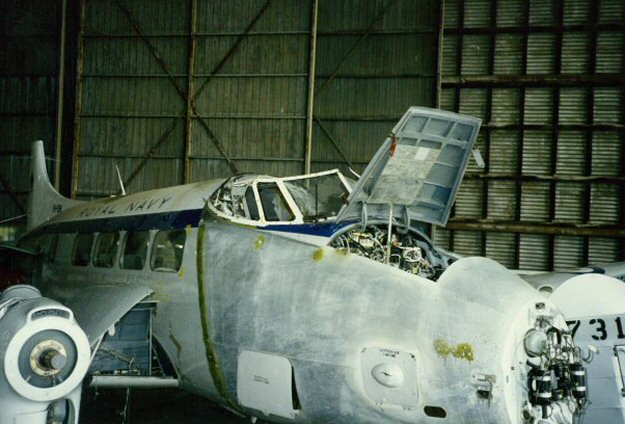 .