VH-CTR Beech A23A Musketeer Custom III (c/n M-983)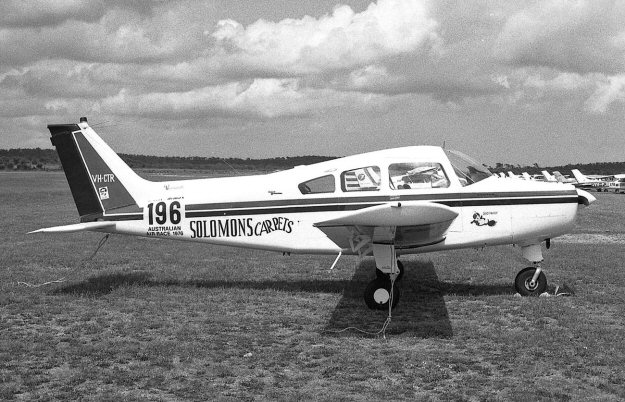 This was another of Civil Flying Services' Musketeers, re-registered after being sold off in August
1967 with a minimal rego change. -CTR was the former -CFR, new in November 1966. Beech
designated the A23A 'Custom III'. When Geoff Goodall took the above photo at Jandakot in Oct
1976 the Musketeer was a contestant in the Benson & Hedges Australian Air Race from Perth to
Sydney, sponsored by the carpet company. Today it is currently registered in Victoria.