VH-CTO Beech A23 Musketeer (c/n M-748)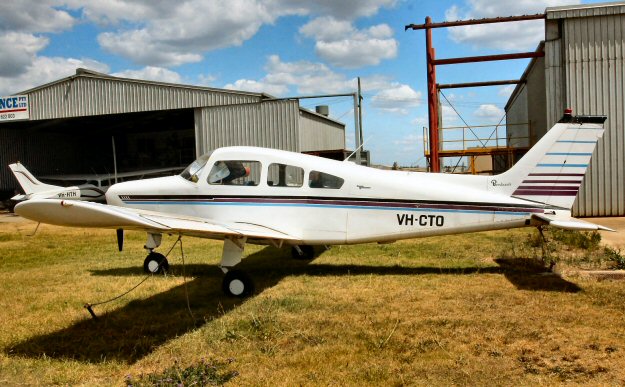 Originally first registered in January 1966 as VH-DEG, this Musketeer went to the Civil Flying
School in July of that year as VH-CFO. The school's fleet of Musketeers was very short-lived
and all 20 or so of them were sold off after a year or so of operation. Most were re-registered
into the VH-CT- series, and -CTO assumed its identity in September 1967. Ian McDonell's
photo above was taken at Toowoomba in October 2009.