VH-CTM Victa Airtourer 100/A1 (c/n 134)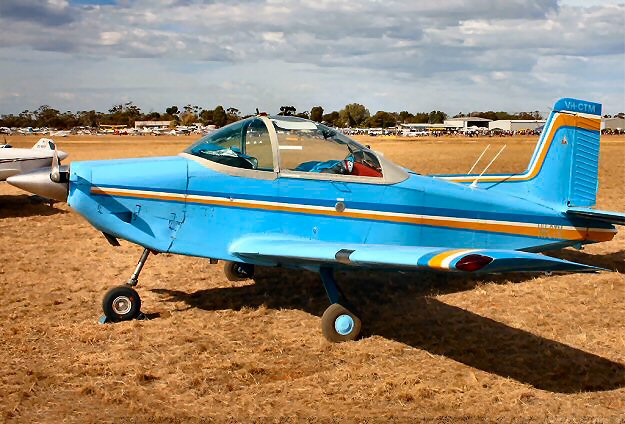 VH-CTM was built in 1965 as VH-CFM for the Civil Flying School at Moorabbin. When Beech
Musketeers began replacing the Airtourers in 1967, the latter were re-registered in the VH-CTx
series. This particular Airtourer was converted in 1977 to accommodate a 160 h.p. Continental
IO320B1A engine It is seen above in this Phil Vabre shot at Swan Hill, Victoria in April 2005.
The two images below show it in different CFS liveries. Above, by John Wheatley at an unknown
location in the early 1970s, and lower from the Barry Maclean collection. Both almost certainly
before the engine switch.