VH-CSN Piper PA-25 Pawnee 235B (c/n 25-3574)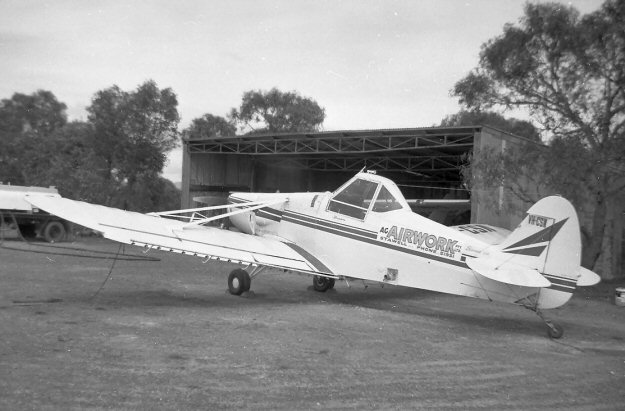 Three images of VH-CSN from the Geoff Goodall collection:
1. Above at Stawell, Victoria in October 1966 when working for Ag Airwork Pty Ltd of Stawell.
2. Immediately below at Bunbury, WA in October 1969 after it had been sold to Doggett Aviation
of Jandakot.
. 3. Bottom of page at Beverley, WA in June 1976 when the aircraft had been relegated to a glider
tug for the Beverley Soaring Society, to whom, until very recently (mid 2007), the aircraft was
still registered. Possibly it has now been retired.