VH-CSF (2) Cessna 172B Skyhawk (c/n 48221)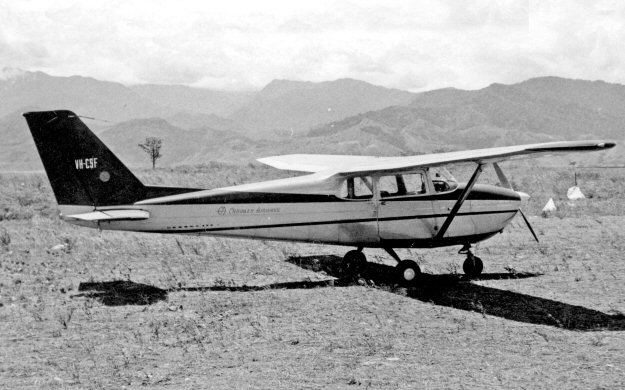 This was the former VH-RHI, first registered in March 1961 and re-registered -CSF when acquired
by Crowley Airways of PNG in September 1962. The above photo is from the Al Bovelt collection
and was probably taken at Mendi,circa 1967 looking due west. Looks like it was taken with an
instamatic camera as the zoom is about 2X." . Below is an enlargement of the titling. -CSF was
destroyed when it crashed near Finschhafen, New Guinea on 9 March 1973.