VH-CSD Cessna P206A Super Skylane (c/n P206-0196)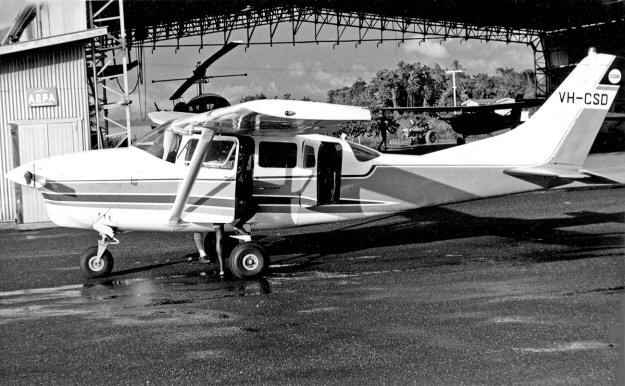 An Alan Bovelt picture of a Super Skylane at Lae in 1967. Crowley Airways of Lae took
delivery of this new model in September 1966 from Rex Aviation at Bankstown, who had been
using it as demonstrator VH-RDH. Crowley operated it until it crashed on takeoff at Laiagem,
NG on 25 January 1970 and was written off.