VH-CSC Cessna 205 (c/n 205-0055)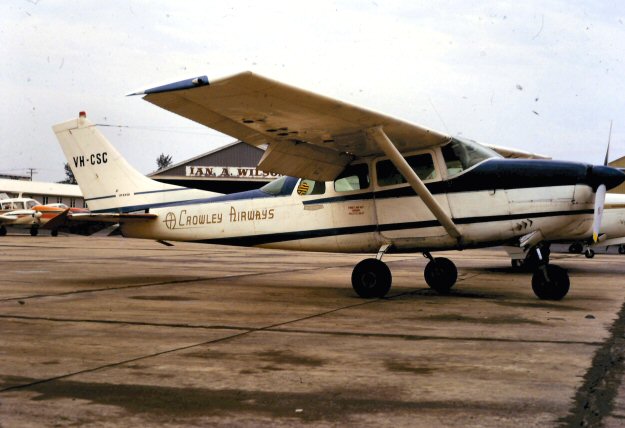 This was actually the second VH-CSC, the first being the Anson ex VH-AQV, which was re-regis-
tered when it was acquired by Crowley Airways . However, the chances of my ever securing a
picture of it as -CSC are probably remote. This Cessna also had a previous identity, namely
VH-ANY and was imported in January 1963. ex N1855Z. It was re-registered into the Crowley
Airways VH-CS series in August of that same year. Ben Dannecker's shot above was taken in New
Guinea in 1970. Like many aircraft operating for Australian owned concerns in PNG , it was re-
registered on the Papua/New Guinea register in 1974, following the gaining of independence of that
nation. Most aircraft initially merely had P2 substituted for VH-, although many were subsequently
re-registered within the P2- register. P2-CSC was not and, in fact, was restored to the VH- register
in June 1979 when it returned south again. It is still current and registered in NSW.