VH-CRA Grumman G159 Gulfstream 1 (c/n 171)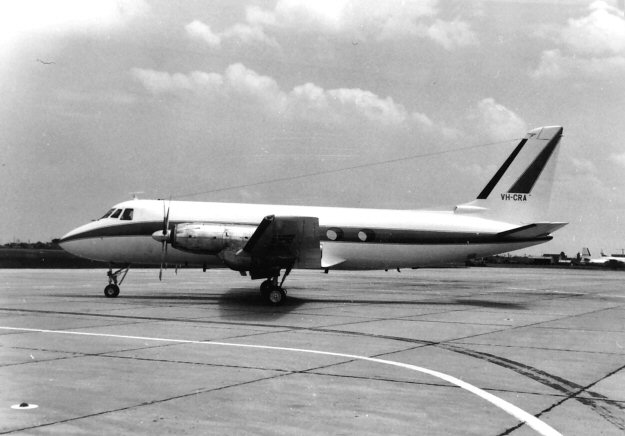 This Gulfstream was registered in Australia from 1966 until 1973 to the Conzinc Riotinto of
Australia Division of the Broken Hill Corporation, hence its rego. It was sold in the US in 1973
as N171LS. Richard Maclean took this shot at Essendon in 1967.