VH-COY Cessna 205 (c/n 205-0570)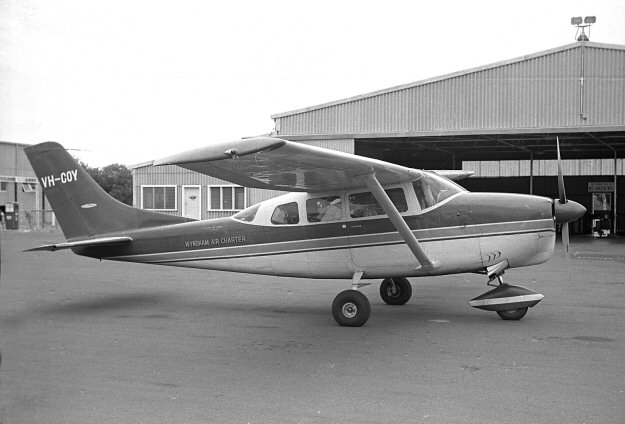 The four shots of the 205 in this entry are from the Geoff Goodall collection. First registered in
November 1964, it was originally slated to become VH-DFT, but became VH-COY when sold
to John.F.W.Cox (he already had a Cessna 182D VH-COX) who operated as Wyndham Air
Charter out of remote Wyndham in the Kimberley district of northern WA. The above photo was
taken at Perth's Jandakot Airport on New Year's Day, 1969. By May 1971 it was with Tropic
Air Services of Carnarvon, WA and had a completely different paint job (immediately below).
A year later in March1972 it was seen at Perth Airport, still with Tropic but with another new
paint job and sans the front spat (# 3 below). The final photo shows it with a private owner
at Mackay, Queensland in April, 1979. On 5 April 1999 it crashed at the (at least for VH-COY)
inappropriately named Happy Valley, Queensland.