VH-COO Piper PA-23-250 Aztec C (c/n 27-2746)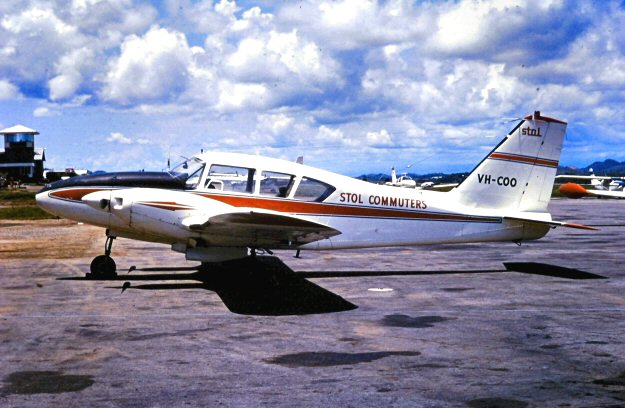 Ex N5633Y. Registered VH-COO to Hazelton Aircraft Sales and Service Pty. Ltd in January
1965. Sold that same year to STOL Air Services Pty Ltd and passed to their Stol Commuters
division in 1968. This company operated on demand type charters in Papua/New Guinea in
1970/1971. Odd name, considering that none of their aircraft, including this Aztec were partic-
ularly STOL types. (They also had various Cessnas: 180/185/310/336). The above shot is
from the Ben Dannecker collection and shows the aircraft in situ in New Guinea in 1970. Sold
to Macair Charters on 30 April 1971. Greg Banfield's shot (below) was taken at Bankstown
on 31 January 1972. Registered to Nationwide Air Services Pty. Ltd. in August 1982. Various
owners after that . Withdrawn from service and Struck-Off-Register 10/4/85.