VH-COM Piper PA-24-180 Comanche (c/n 24-97)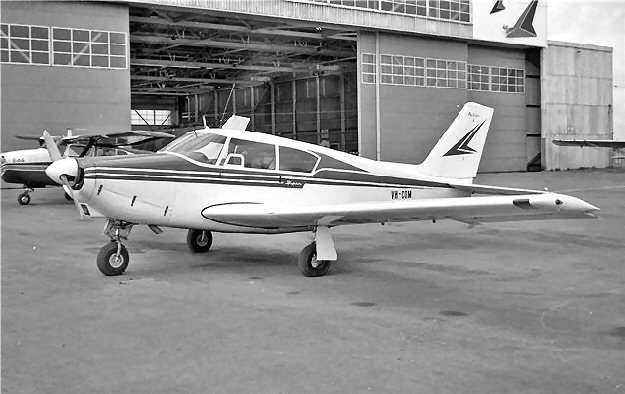 Comanche VH-COM at Bankstown in September 1965 whilst owned by Cruise Air Pty Ltd
based at that airport. Photo from the Geoff Goodall collection. First registered in July 1958
as VH-FGM, it became VH-DMD two months later. Then, in February 1960 it assumed the
identity of VH-WFS, remaining that way until February of 1965 when it was re-registered again,
this time as VH-COM as seen above. It has remained that way for the past 45 or so years and
is now privately owned and registered in Victoria.