VH-CNE Victa Airtourer 115 (c/n 32)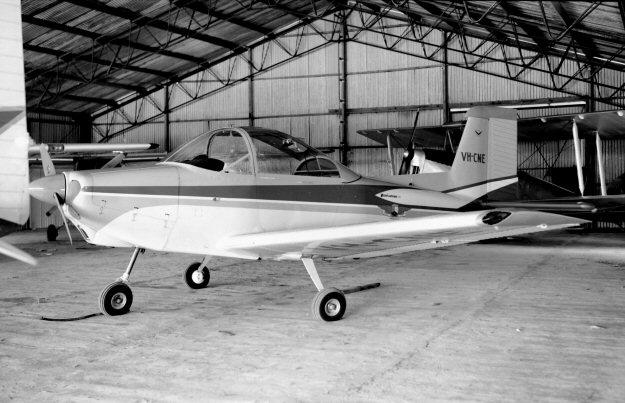 Here's Airtourer 115 VH-CNE in the hangar at Coolangatta, Qld, on 3 February 1964, as photo-
graphed by Greg Banfield. Color scheme was a pleasing two-tone green and white. This machine
crashed at Lismore, NSW, on 1 June 1970 but was rebuilt and restored to the register on 30 Sept-
ember 1971. However, it was written off two years later when it crashed at Mount Brace, Rylstone,
NSW, on 10 September 1972.