VH-CNA Cessna 172 (c/n 28960)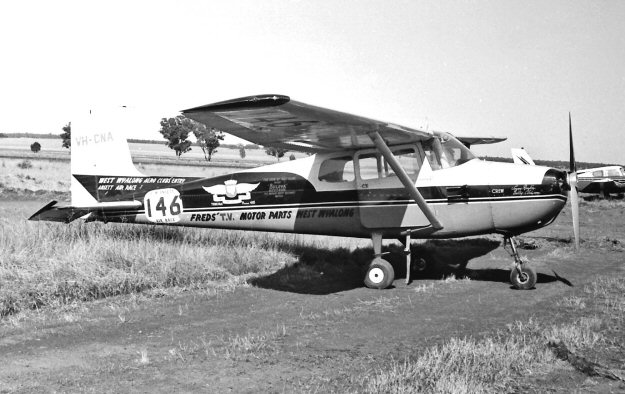 This 172, which is still current (and registered to Crowley Airways) first came on the register in
November 1960 (ex N6860A) and went to Northern Rivers Aero Club of Lismore. Bob Neate
saw it (above) at West Wyalong, NSW in May 1964 at which time it was owned by Inland
Aviation of Temora, NSW. It is wearing Ansett Air Race Number 146 and advertising held
over from the Brisbane-Adelaide race held two months earlier, with the legend "West Wyalong
Aero Club's entry". Pilot in the air race was D.O. Rankin of West Wyalong.