VH-CMW Cessna 185C Skywagon (c/n 185-0678)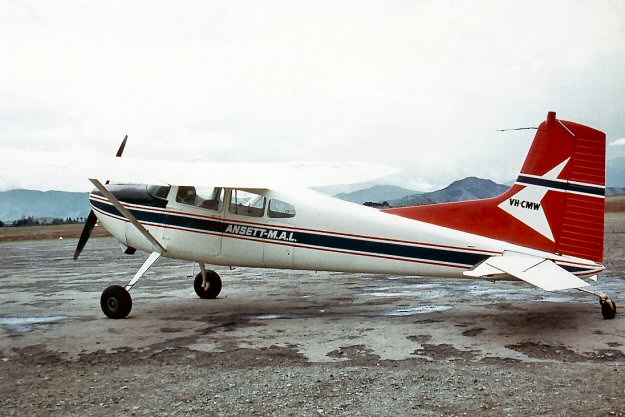 One of a fleet of 185s operated by Ansett-MAL in the highlands of Papua/New Guinea in the
1960s, this one was delivered in January 1963. It was formerly N2678Z, and is seen above
in this image from the Fred Niven collection at Madang in 1966. It was sold to Territory Air-
lines (Talair) in May 1968 who later re-registered it P2-CMW. Later still it became P2-SEN
before returning to Australia in June 1972 where it became VH-CMW again. It had various
owners since then and was active until cancelled from the register in October 2005.
Paul Howard saw it (below) in the hangar at Alice Springs in May 1987 carrying the titling
'Australia's Northern Territory".

.