VH-CMU Cessna 336 Skymaster (c/n 336-0084)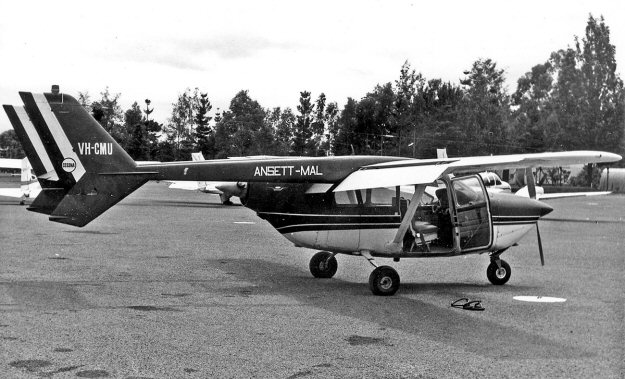 Another duo of Cessna 336 photos by Alan Bovelt. Both at Goroka, PNG. Above in 1966 whilst
with Ansett-ANA and below having been sold off to Macair Charters. The Skymaster was new
in 1964. In 1975 it was owned by Don Adams' Offshore Aviation and used to develop Lady Elliot
Island resort. Following several other owners in mainland Australia it was cancelled in December
1980.