VH-CMS Cessna 185A Skywagon (c/n 185-0506)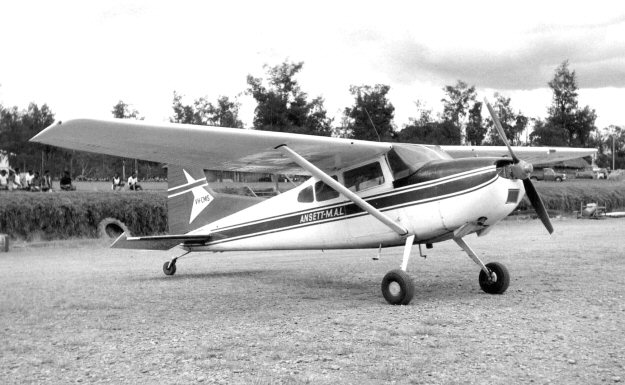 This photo (from the Fred Niven collection) was taken by Daryl MacKenzie at Mt. Hagen, PNG
in 1964. The aircraft had been delievered to Ansett-MAL in November 1962. They kept it until
1968 when it was sold to Territory Airlines (Talair). In 1970, still owned by Talair, it was re-
registered P2-CMS and later P2-SEM. It returned to Australia in August 1985 and was restored
-CMS. It has recently (2010, I think) been sold in the USA where it has become N969WM and
is still current.