VH-CMQ Cessna 336 Skymaster (c/n 336-0194)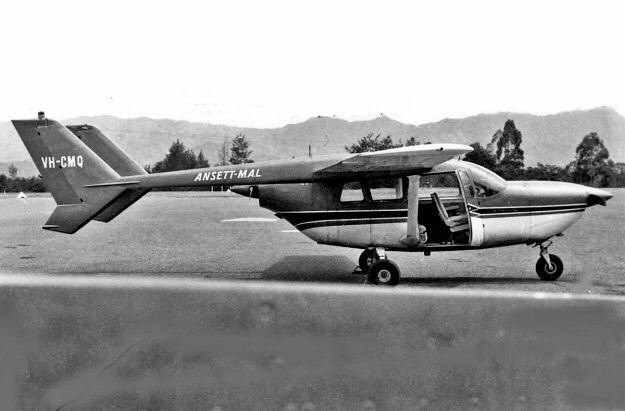 An Alan Bovelt shot (not too clear, this one) of an Ansett-MAL 336 at Goroka in 1966.
Registered to the airline new in Febriary 1964, it was based in Lae, PNG. VH-CMQ was
destroyed on 6 August 1966 when it crashed soon after departing Mount Hagen airlfield, and
struck the slopes of Mount Pola at 7.000 feet. There were no passengers aboard although
sadly the pilot lost his life.