VH-CML Cessna 310K (c/n 310K0072)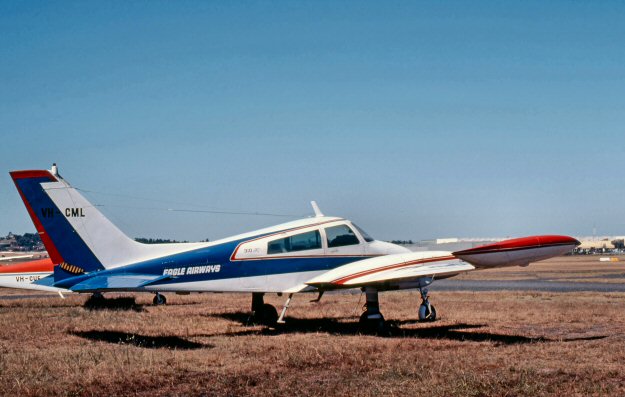 This Cessna twin was carrying Eagle Airways titling on the fuselage when this shot, by Greg
Banfield was taken at Bankstown in February 1982. The black VH- imprinted over the dark
blue rudder gave it an almost ZK- (of latter years) look! Greg saw it again in November of
that same year at Tamworth, NSW (below). My 'World Airline Fleets' of that era indicates
that Eagle was a small freight outfit specializing in the transportation of farm animals, live chickens,
etc. Formerly N6972L, this aircraft is still current and has spent most of its life in Queensland.