VH-CME Cessna 185A Skywagon (c/n 185-0273)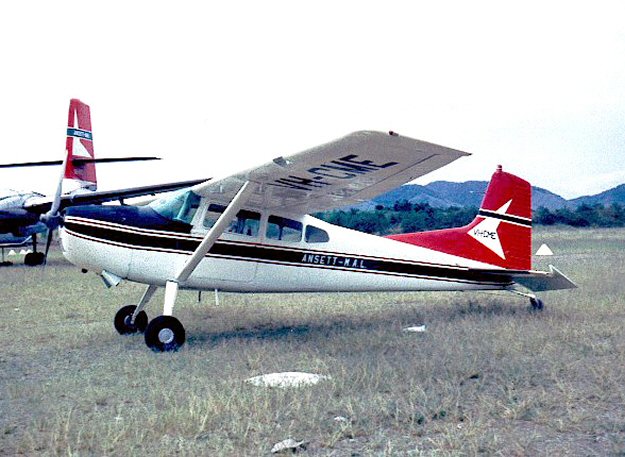 I apologize for the pixellation on this shot, but it came this way from the Fred Niven collection.
In 1962 Mandated Airlines (later Ansett-MAL) added to its prodigious Light Aircraft Division
fleet some half dozen or so Cessna 185As. Originally it had been planned to use Lockheed-
Aermacchi AL-60 aircraft, but testing with one proved unsatisfactory and hence other types,
including the Cessna 185As were brought in instead. VH-CME was originally N4073Y and
had been acquired by Melanesian Air Services NV at Hollandia/Sentani in Dutch New Guinea.
In November 1962 it crossed the border into PNG, being registered in Australia at that time.
It later went on to the PNG register as P2-CME when sold by Ansett-MAL in April 1974 to
J. Richard Leahy of Wau. Upon returning to Australia a year later it reverted to VH-CME
again. It was written off when it crashed at Revensworth, NSW on 8 October 1988.