VH-CLU Piper PA-31 Navajo (c/n 31-588)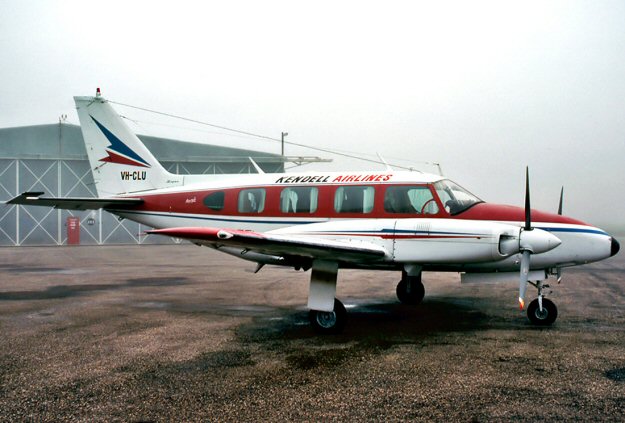 This Navajo, of Kendell Airways, is seen at the airline's base home at Wagga Wagga, NSW in
1977 in this shot by Daniel Tanner. It just creeps in for inclusion in my selections, being first
registered in June 1970. Robert Zweck's photo, below, was taken at Alice Springs in 1971
when the aircraft was part of the Connellan Airways' fleet. On the evening of 3 March 1982
-CLU was operating a regular freight run from Dysart to Rockhampton, Qld. It departed
Rockhampton to return to Dysart at 02.22 hrs. Upon reaching overhead at its destination some
2 1/2 hours later it transpired that the bloke destined to light the landing flares had overslept and
consequently arrived at the airport at about the same time as -CLU. Since these flares were
consequently not lit when the Navajo arrived over Dysart, it appears as if the pilot attempted to
land anyway, but was off the runway center by some 800 metros to the west. The weather was
overcast and raining at the time. The resultant crash killed the pilot and completely destroyed the
the aircraft. .