VH-CLT de Havilland (Riley) D.H.114 Heron 2E (c/n 14071)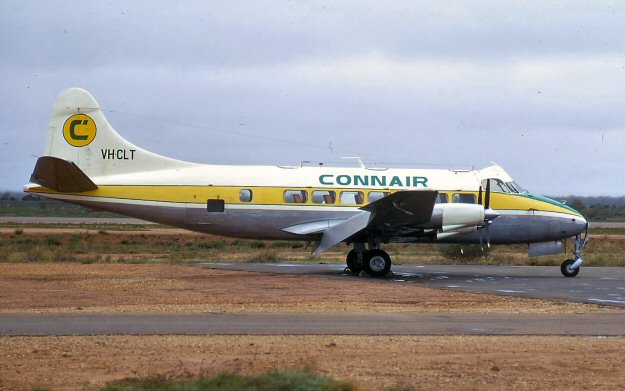 VH-CLT was another ex Indian Airlines machine, having been delivered in 1955 as VT-DHI.
It was sold to Connellan Airways in 1963. Immediately below (shot # 2) is a photo by Greg
Banfield of it at Bankstown on 9 July 1963 just after it had arrived from India. In 1969 it,
along with several other Herons, was converted to Riley Heron standard by replacing the the
original D.H. Gipsy Queen engines with Lycoming IO-540s with three bladed props.
Connellans did this work themselves at their Alice Springs base. It is seen above at Alice
Springs in July 1973 sporting the new yellow livery in this nice shot by Roger McDonald.
. Roger had photographed the same machine at Bankstown in May 1967 (below, # 3) in the
original Connellan livery and before this conversion had taken place. In July 1970, the
indefatigable McDonald waited all day at Mt. Isa, Queensland for the delayed service to
arrive, and just before dusk was rewarded by the Heron appearing in the trial color scheme
seen below in image No.4. Shortly after this the yellow livery was standardized upon.. This
Heron survived the hurricane 'Tracy' which hit Darwin on Christmas Eve, 1974. For more
on this see the Queensland Air Museum's report at
http://www.qam.com.au/papers/tracy/tracy-heron.htm
In 1981 it was sold to a short-lived SA local service carrier named Southern Airlines, not to
be confused with a Victorian company of the same name who operated out of Essendon in the
1950s (also with Herons). Photo # 5, by Nigel Daw depicts -CLT at Parafield, in October
1981 in Southern's colors. Finally, in 1984 the Heron went to Airlines of Tasmania as seen in
another of Roger McDonald's color images (photo # 6, below). AoT had, by then, standardized
on Lycoming Herons for their network of services within Tasmania, to the Bass Strait islands and
also to Melbourne. When finally withdrawn from use it was removed to the hunting property of
Mark and Geeorgina Cornelius located in the hills west of Woodbury, Tasmania where its fuselage
was used for several years as a 'Hunting Lodge' (and nicknamed the 'Woodbury Bomber').
Hunter coordinator of the property, Gerard Brereton, advises that it is now used only as a storage
hut, since a larger building has been erected for the Hunting Lodge. The remains of the Heron can
be seen in Gerard's photo below (# 7)



2.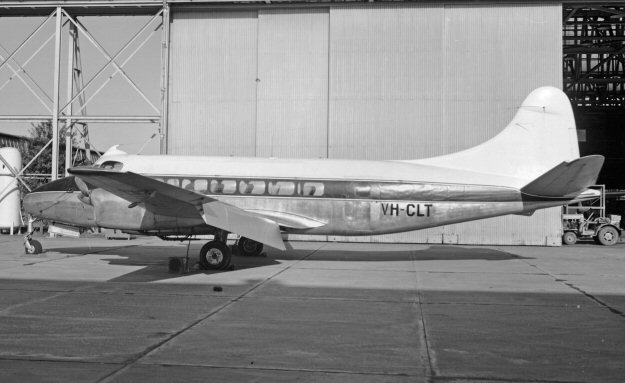 3.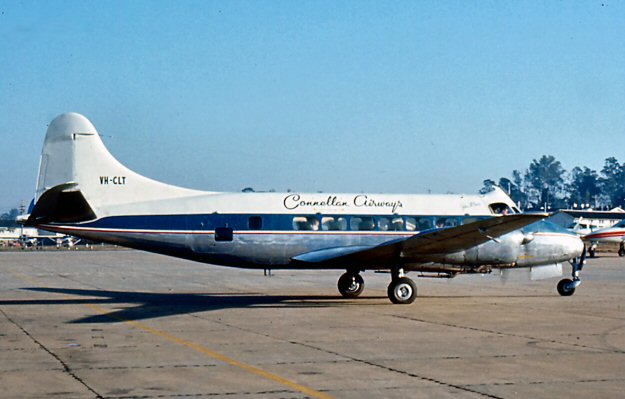 4.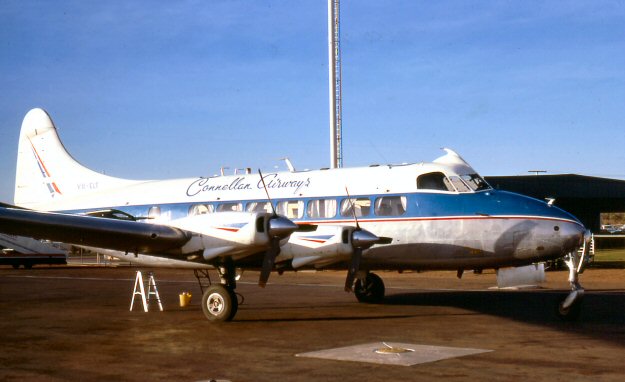 5.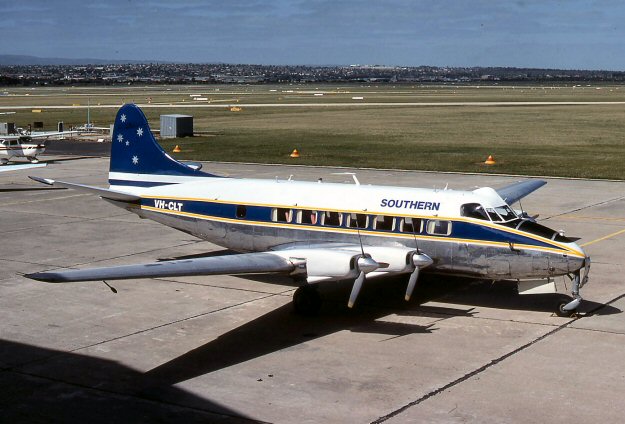 6.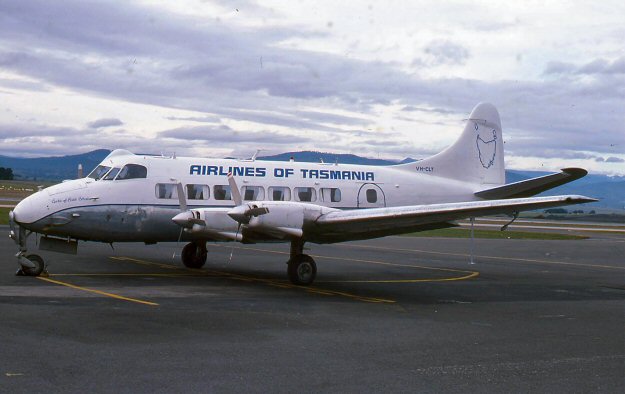 7.