VH-CLS de Havilland D.H.114 Heron 2B (c/n 14067)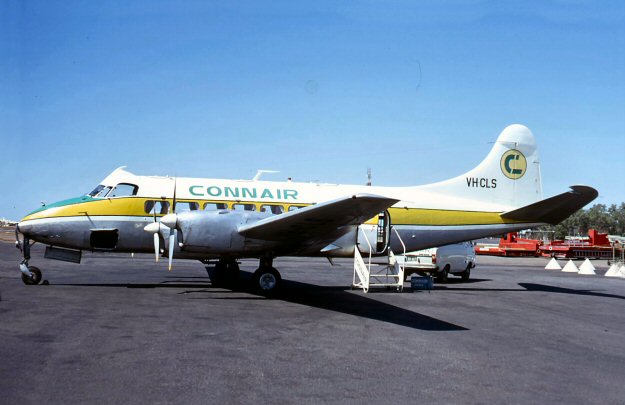 VH-CLS was an ex Indian Airlines Heron first registered in Australia in October 1966. It was
manufactured as VT-DHE and then was recycled back through the UK in 1965 where it was
registered G-ATFE before making the trip out to Australia. Roger McDonald's color shot
above shows it at Darwin in July 1973. It was converted to Riley Heron standard in Feb/March
1974. Photo # 2 immediately below was provided by Kelvin Hawthorn, a LAME who worked
on the conversion. Image # 3 was taken earlier by Peter Limon at Katherine, NT in October
1967 showing the Heron in the first Connellan scheme while the photo at the foot of the page
(#4) is another by Roger McDonald showing the aircraft in a plain white top at Bankstown in
October 1966 just after it had received its Australian CofA. On 23 October 1975 VH-CLS
hit some trees on final approach to Cairns Airport at night and crashed into sugar cane fields.
Although the official DCA verdict was pilot error (since he had switched from an ILS to a VFR
approach) there was a severe thunderstorm in progress at the time and it is possible that wind
shear played a part in the accident.


2.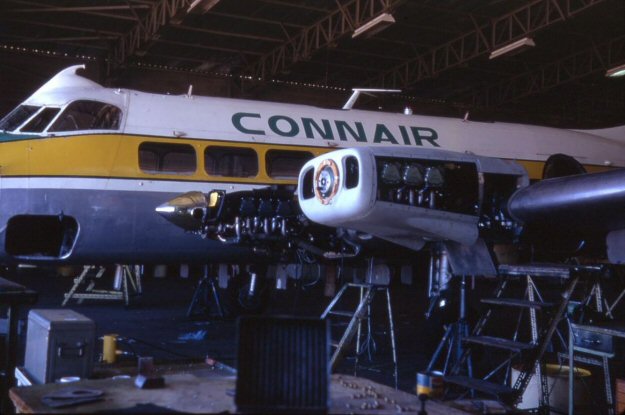 3.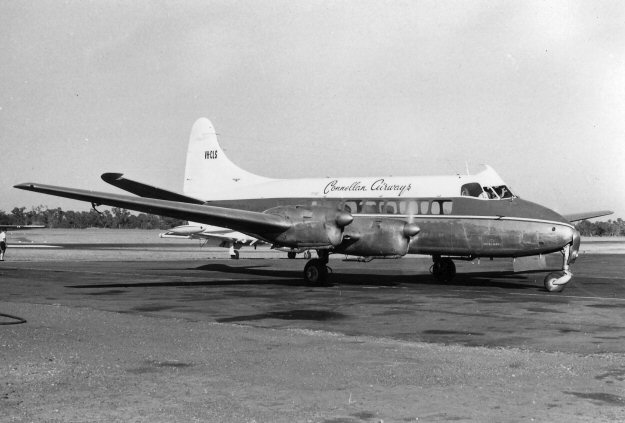 4.