VH-CLF (2) Piper PA-32-300 Cherokee Six (c/n 32-40098)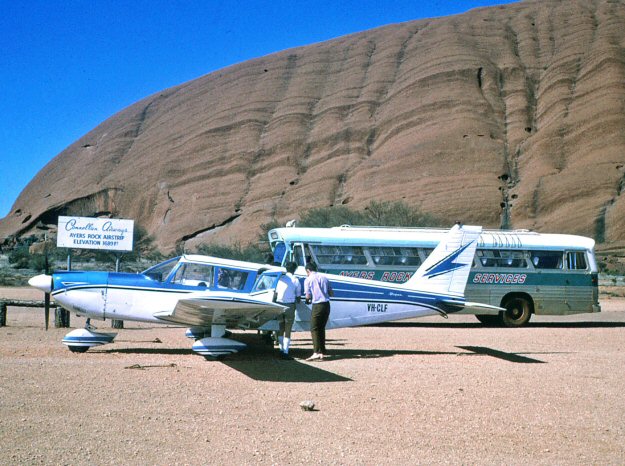 I will leave the background of this evocative shot by Robert Zweck unsized to portray the massive
monolith of Ayers Rock. Photo taken in November of 1970 when the big Cherokee was part of
the Connellan Airways fleet. First registered in March 1967, -CLF is still going strong, as seen
in Phil Vabre's shot below, taken at Kyneton in November 2009.