VH-CLA (2) Cessna 182C Skylane (c/n 52866)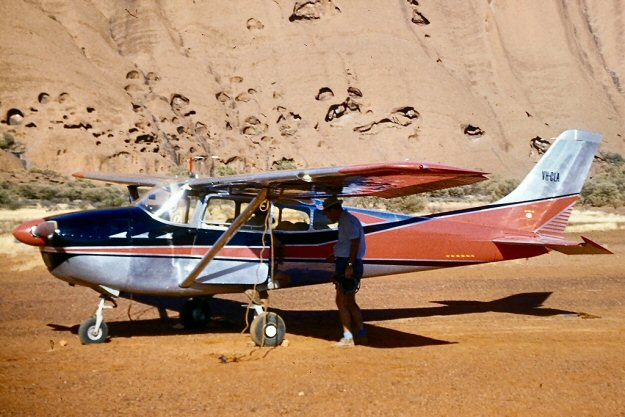 Here's a nice Ian Leslie photo (via Maurice Austin) of the second -CLA, an early Skylane, in the
lee of Ayers Rock in the early 1960s (it's O.K., in those days one was allowed to call it that.......
political correctness had not set in; i.e. it wasn't until 1985 that "ownership" of the monolith was
"returned" to the Pitjantjatjara tribe.). VH-CLA was a 1960 model 182C and was previously
registered in the US as N8966T. Operated by Connellan Airways until 1967, it was re-registered
VH-UPE in July of that year, and is still currently registered as such.