VH-CKU Cessna 402 (c/n 402-0128)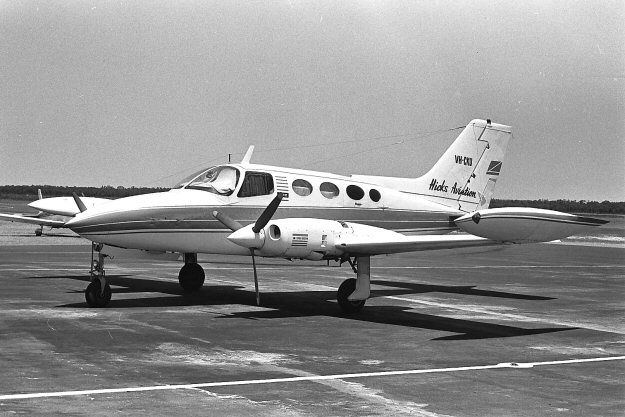 Here's a sharp looking 402 photographed by Geoff Goodall at Jandakot in December 1970 while
it was flying scheduled Reg 203 air services to Western Australian country centres for Hicks Aviation.
It was registered new to Hicks in October 1967 and had left its Wichita birthplace as N4028Q.
VH-CKU was withdrawn from use in 1979, although the remains of the tail section are languishing
in the yard of the Aviation Historical Society of Northern Territory in Darwin.