VH-CKS (1) as G-ACJV Percival P.1 Gull Four (c/n D.39)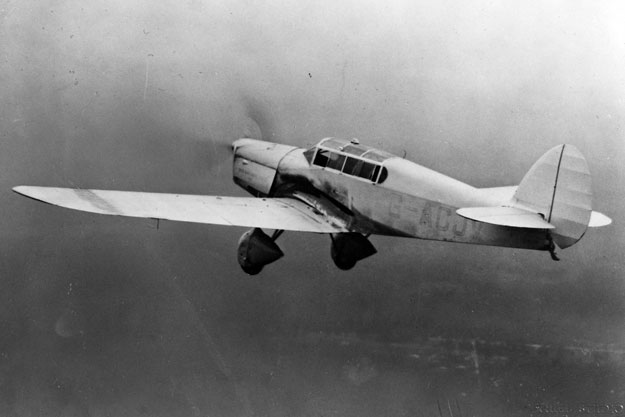 This was the Gull Four which Charles Kingsford Smith flew from Lympne Aerodrome to Darwin
starting on 4 October 1933. The aircraft carried the name 'Miss Southern Cross' for the flight,
The above image is from the archives of the Civil Aviation Historical Society in Melbourne. Smithy
arrived in Darwin some 7 days 4 hrs and 44 mins later on 10 December 1933, a record at the time.
The Gull was to have become one of the first instances of a "personalized registration" on the
Australian Civil register....i.e. VH-CKS. I say "was to have become" since I have never seen a
photo of it bearing its Australian registration and, since it crashed at Gerranderie, NSW a year later
on 28 November 1934 it is possible that it was never painted up as VH-CKS.