VH-CKM Corby CJ1 Starlet (c/n W18)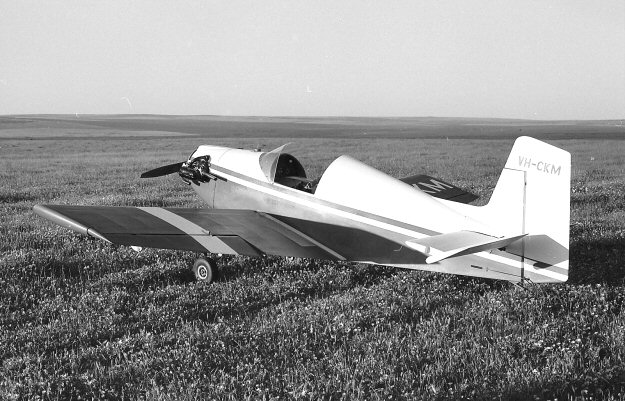 The two views shown in this entry of the diminutive homebuilt Starlet are both from the Geoff
Goodall collection. The machine was constructed from plans by Colin Morrow of Eneabba, WA
and allocated the c/n W18 in the WA homebuilt series. On completion it was registered VH-CKM
in May 1974. The top photo shows it when rolled out on Colin's farm near Eneabba in September
1974 only a few months after its first flight. The image below was taken in March 1977 at an airshow
at the sport aircraft airfield at Serpentine, south of Perth. It is still current and still in WA.