VH-CKK Cessna 175 (c/n 55522)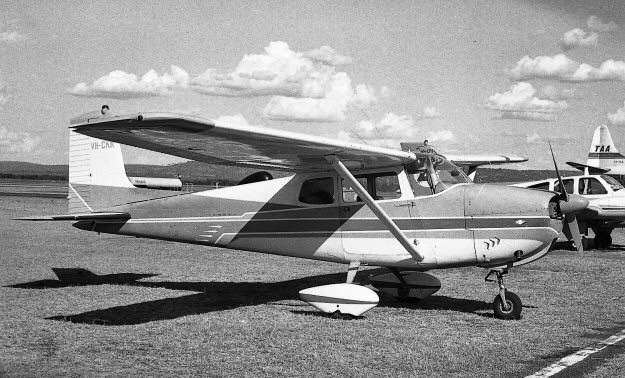 Built as N7222M this 1958 Model 175 was first imported in July 1962 as VH-BBO for a NSW
owner. It went to Western Australia in 1964 as VH-MSK with Mining Supplies, Kalgoorlie. Two
years later it was traded in on a new Mooney from WA Mooney agents Winterbottom Tractors of
Perth who re-registered it into the DCA allocated VH-CK- series so that Mining Supplies owners
brothers Ted & Neil Rear could have their preferred reg VH-MSK for their new Mooney. Geoff
Goodall shot the above photo at Perth Airport in January 1971. This fifty year old machine is still
current, and registered to an owner on a station near remote Mullewa, WA (some 100 km east of
Geraldton).