VH-CKH Cessna 172A (c/n 46869)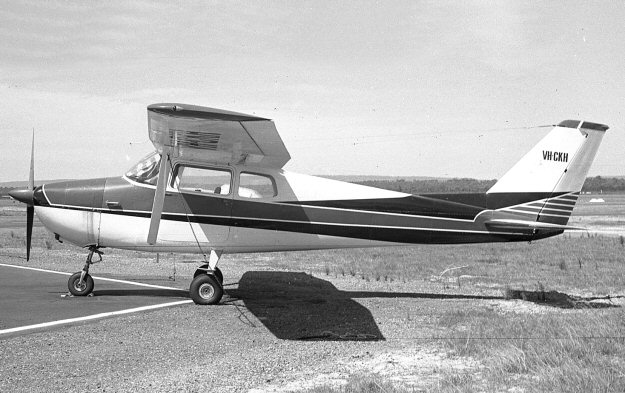 Here's a sleek 172A at Jandakot in December 1969. This aircraft spent all its days in the West,
starting out as VH-RWF with the Royal Aero Club of WA in December 1959 before going to
South West Aviation at Bunbury WA as VH-SWD. Traded in to Cessna agents Simpson Aviation
at Jandakot in 1966 it was re-registered VH-CKH and was owned by a succession of WA owners
before being blown over by a windstorm at Jandakot Airport on 4 October 1970 and struck off the
register. Geoff Goodall took the above shot and reports that his last sighting of it was two years later
when it was dismantled and stored at the home of an aircraft engineer in the Perth suburb of Swanview.