VH-CKE (2) AESL Airtourer 150 (c/n A548)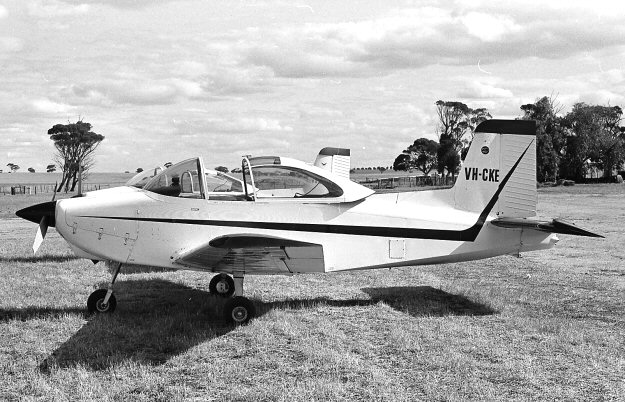 After 169 Airtourers had been built by Victa in Australia the manufacturing rights for this neat little
trainer were sold to Aero Engines Services Ltd of Hamilton New Zealand. By the mid-1960s
Victa (who had previously built lawn mowers) needed an infusion of cash to tide them over whilst
they strove to compete with the continued importation of lower priced products from the US, but
the Australian Federal Government could not see its way clear to offer either financial or legislative
support to this local concern which had taken upon itself to build Dr. Henry Millicer's excellent
design. Ergo it went bust. Production was, however, continued across the Tasman Sea and
several N.Z-built models came back to the land of their design birth. VH-CKE was one of them,
being first registered in May of 1970. Geoff Goodall's shot (above) was taken at a Fly-In at Yelbeni,
out in the West Australia wheatbelt in November 1971. After a couple of periods of lapsed CofA
it has been restored to the register and still flies in NSW. Phil Vabre saw it (below) at a rally at
Langwell Station in October 2009.