VH-CKE (1) de Havilland D.H.82A Tiger Moth (c/n DHA167)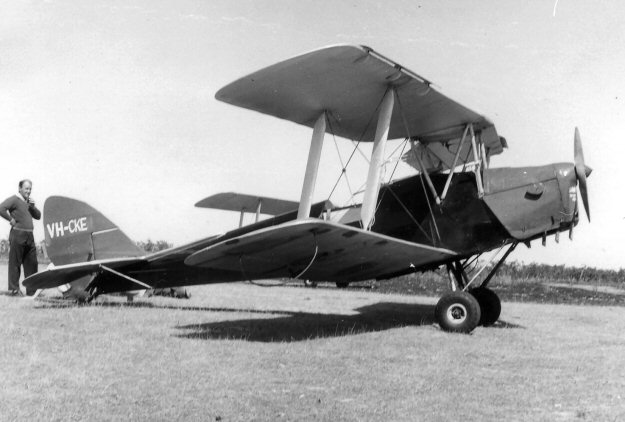 This was the former VH-DAN, re-registered VH-CKE in September of 1964. It is seen
above at Rocky Gully, WA in March 1965 in this photo from the Geoff Goodall collection.
Although no longer and agricultural aeroplane, it was still a single seater, although the rear
fuselage fabric had been restored. This shot was taken during a period when it was grounded
by DCA due to its poor condition. The Tiger was hidden in between clandestine flights behind
bales of hay in a hangar in the south of the State. One report indicates that its parts were
found dismantled in a shed at Albany WA later in 1965, and during the 1970s its components
were absorbed into other WA Tiger rebuilds. However......it seems to have risen, Phoenix-
like recently (2013) as a Luskintyre rebuild and has been rebuilt as VH-NEI.
projects.