VH-CKB (2) Cessna 310K (c/n 310K-0129)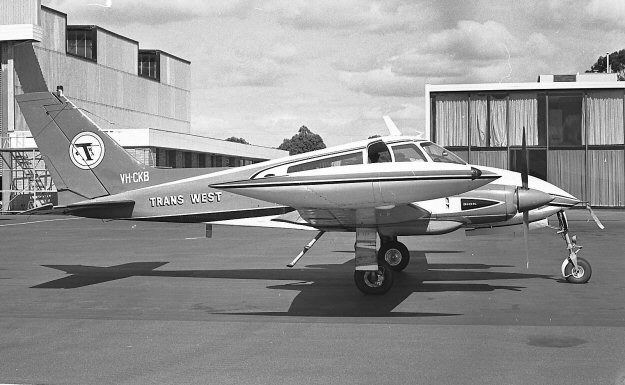 This Cessna was first registered in June 1967 three years after the previous holder of the marking,
a Tiger Moth, had been withdrawn from use. It is seen above at Perth Airport in April 1972 wearing
Trans West Air Charter titling. Photo by Geoff Goodall. It came onto the register in June of 1966
as VH-BUD (ex N7029L) for Opal Air of Coober Pedy, SA but was then traded a year later to the
WA Cessna agents Simpson Aviation on a new Cessna 402, which assumed the same rego. The 310
meanwhile soldiered on and is now privately owned out of Bundaberg, Qld, where Phil Vabre saw
it, below in August 2007.