VH-CJV Cessna 337 Super Skymaster (c/n 337-0176)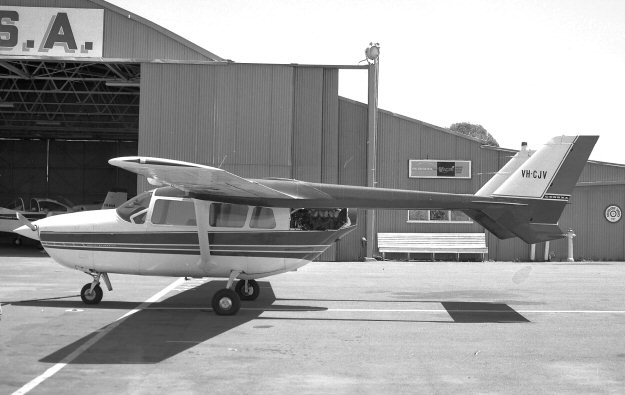 This Cessna 337 was imported in September 1965, ex N2276X. Geoff Goodall took the nice shot
above at Parafield in November 1966. This rego was not allocated by WA Region with the other
VH-CJs, but was originally a personalized registration for its first owner J. V. Clanchy of 'Kamaran
Downs' Station, Bedourie Qld. However it did eventually go to WA in May 1968 to Hawker
deHavillands at Jandakot for lease to Noeska Aviation at Kalgoorlie (this charter company took its
name from the towns Norseman, Esperance and Kalgoorlie). It later went to Preston Air Charter
at Jandakot before being sold in New Zealand in August 1971 as ZK-DFT.