VH-CJP Mitsubishi Mu2B-30 Solitaire (c/n 505)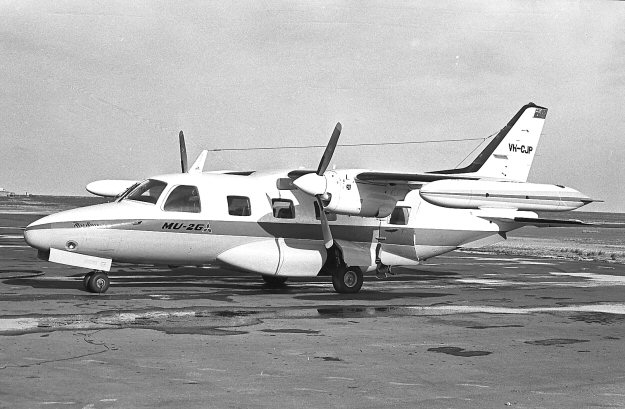 Despite its somewhat pudgy appearance (especially on the ground) the Mitsubishi had an enviable
cruising speed and employed some novel features such as a system of retractable spoilers across
the mainplane upper surfaces in lieu of conventional ailerons. This was a former Swiss registered
example (HB-LEF) which went to Australia in June of 1971. A photo of it in its Swiss rego can
be seen at the foot of the page (photo # 5) taken by David Carter at Sydney Aiport just after its
arrival An early production model (actually the fifth built) it had been the European demonstrator
with Pilatus Aircraft. Geoff Goodall tookseveral images of this craft over the years. Above
and immediately below (# 2) were taken at Forrest, WA in February 1972 during a refueling
stop on a flight from Perth to Melbourne. The prop-jet was registered, at the time, to Altair
Pty Ltd of Jandakot, who used it on their contract to carry personnel to the oil drilling rigs at
Barrow Island, near Dampier, WA. On the rear view below notice the Altair titles and the
1929 West Australian Airways hangar erected at Forrest for overnight stops by the giant
D.H.66 Hercules biplanes on the Perth-Adelaide service.. By 1975 VH-CJP was in service
as a night freighter with Forrestair based at Essendon Photo # 3 was taken at that locale
in February of that year. Finally, at the end of 1977 it was back in WA, flying for Pilbara
Air Services of Wittenoom WA.. Picture $ 4 was at Northam, WA in November 1977.
VH-CJP was substantially damaged at Cairns, Qld in November 1983 and appears to have
been stricken off the registrar.


2.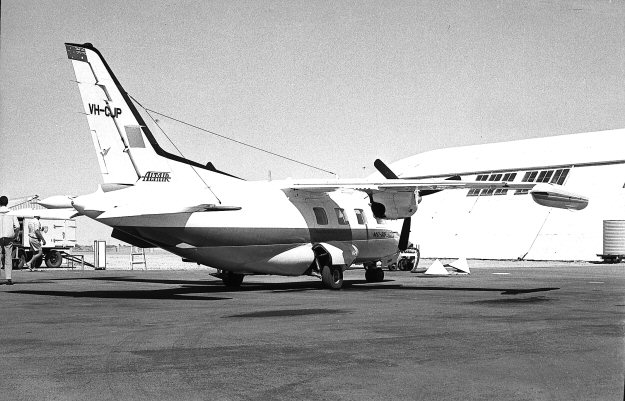 3.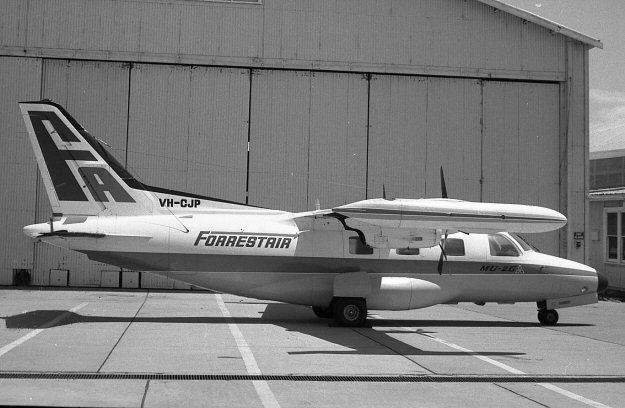 4.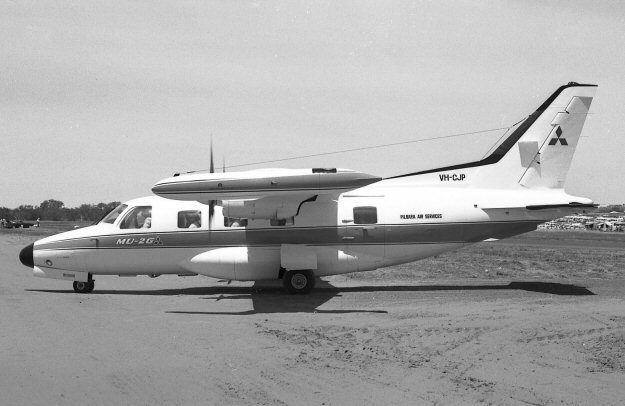 5.