VH-CJG Piper PA-28R-180 Cherokee Arrow (c/n 28R-30163)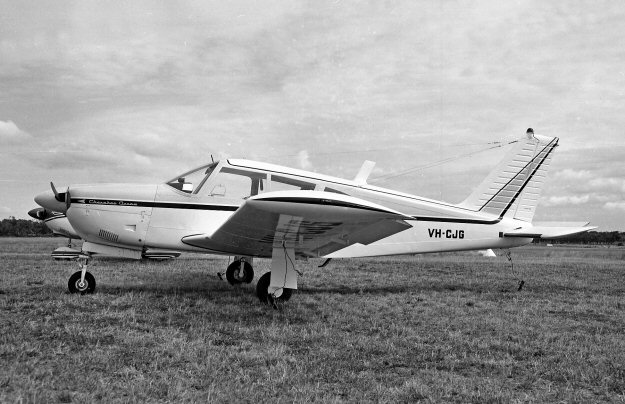 The retractable gear Cherokee was called the Arrow. In Piper's official nomenclature 'Cherokee
Arrow' up until the Arrow III when the 'Cherokee' bit was dropped. VH-CJG was one of the
first of its kind imported into Australia, being registered on 12 January 1968 to a Melbourne private
owner. It is seen above at Portland, Victoria when virtually brand new in this shot from the Geoff
Goodall collection. It was wrecked in a fatal accident later that year at Narrogin, WA when it struck
trees on take off on 27 December 1968.