VH-CJE Jodel D9 Bebe (c/n W6)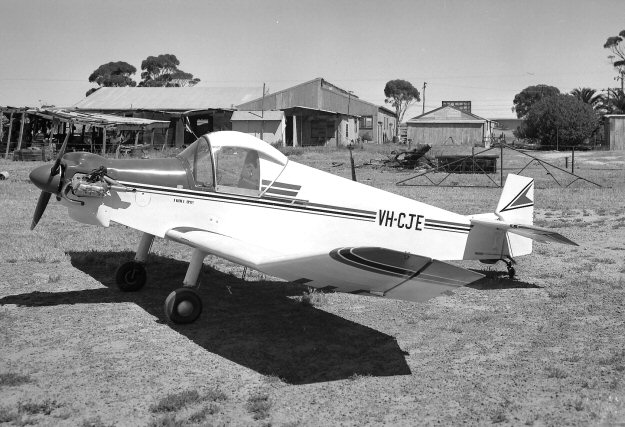 This Jodel D9 was at a farm at Kellerberrin, WA in October 1969 when Geoff Goodall took the
above photo. It had been built by Allan Mather with a 1500cc Volkswagen engine and registered
to him on completion of the (four year) home-built project as VH-CJE on 7 November 1968.
(Allan had kindly rolled the diminutive machine out for its photo-op). The c/n W format indicates
it is in the WA homebuilt aircraft serial number series. Color scheme was white with red and black
trim. Still current, it is now, of course, registered in the Sport Aviation Association of Australia
register as 28-1979.