VH-CJB Piper PA-31-310 Navajo (c/n 31-249)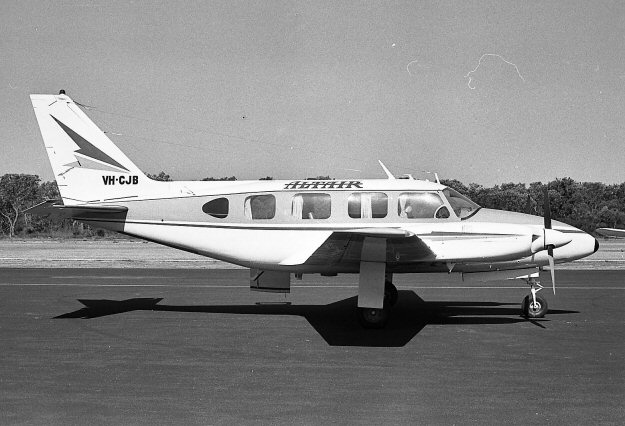 VH-CJB, a Navajo 310 at Jandakot in March 1972. First registered on 16 August 1968
to Jandakot charter company Altair Pty Ltd it logged high hours supporting WA Petroleum's
oil drilling at Barrow Island in the north of the Western Australia. Geoff Goodall took the nice
shot above of this Navajo which was written off in a crash near Cairns, Queensland in Septem-
ber 1986.