VH-CJA Cessna 402 (c/n 402-0089)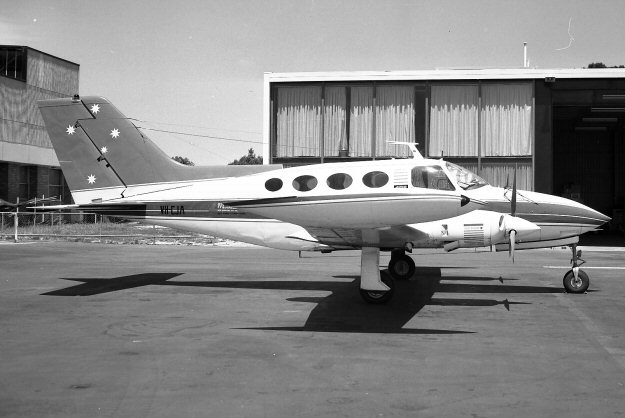 This 402 was registered to Murchison Air Services when Geoff Goodall took the above shot at
Perth Airport in October 1969. The paint scheme featured a red tail with the stars of the Southern
Cross. An early production machine, it was previously N3289Q before being registered VH-CJA
on 8 November 1967 to WA Cessna dealers Simpson Aviation at Jandakot. Murchison acquired
it in April of the following year. By 1973 it had been repainted in Trans West Air Charter titling,
as seen in Geoff's photo (below) taken at the same locale in February 1973. . This company had
just taken over Murchison Air Services. This 402 went on to two other WA owners before crash-
ing at Geraldton WA on 3 October 1976.