VH-CIB Beech 58 Baron (c/n TH-51)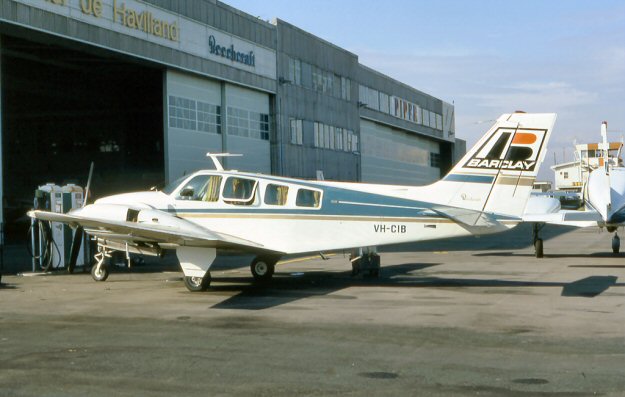 Imported as N9389Q, VH-CIB was registered to Queensland construction giant Barclay Brothers
in August 1970. David Carter saw it in their markings at Bankstown on June 12, 1971. The Baron
operated in support of Barclay's Papua New Guinea operations and transferred to its new register
as P2-CIB in April 1974. In 1990, it was reregistered P2-ALE but was damaged by ash in a
volcanic eruption at Rabaul in 1994. It was removed from the PNG register and its fuselage turned
up at Old Noarlunga aerodrome in South Australia. The Air Cadets at RAAF Edinburgh acquired
it in 2003 as an instructional airframe.