VH-CGG Piper J-3C65 (c/n 2381)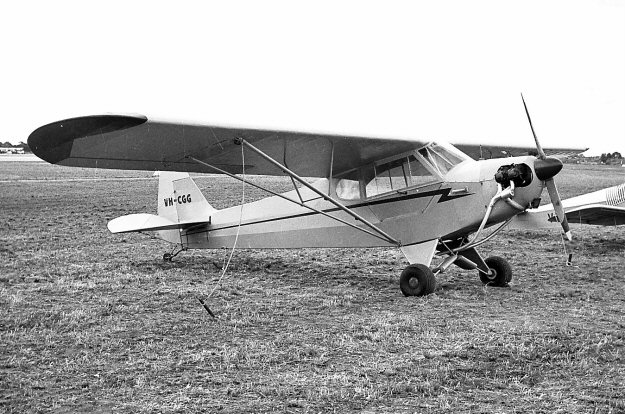 Oddly, very few true "Piper Cubs" were imported into Australia until, that is, the sport and vintage
aircraft enthusiast movement gained momentum after 1980 or so. This one, however, was photo-
graphed much earlier at Mildura, Victoria by Bob Neate (via Geoff Goodall) in September 1962.
It was previously N21529, and had been imported by a farmer in Horsham Victoria. A year
after this image was taken it was re-registered VH-APO with new owner Queensland Airplanters
at Bundaberg, as an air taxi to carry pilots and engineers between its agricultural seeding fleet of
DH Dragons, Tiger Moths and later Callairs. As VH-APO, it is still current.