VH-CFM (2) Beech A23-10 Musketeer (c/n MB-269)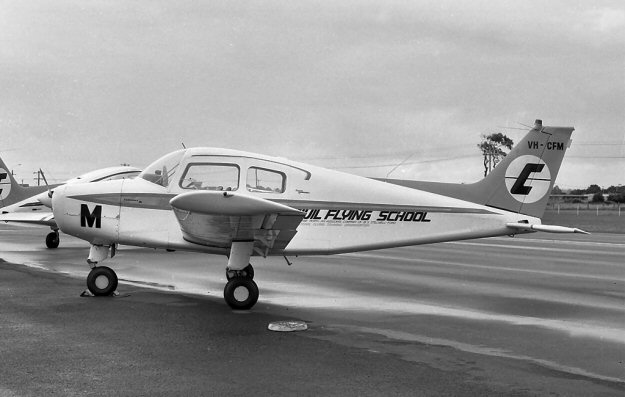 VH-CFM was part of Civil Flying Services training fleet at Moorabbin from its delivery in November
1967 until it was replaced by Cherokees when the school shifted its allegiance to Piper. David Carter
photographed it at Moorabbin in December 1969. –CFM spent two periods off the register during the
1980s but in June 2016 was current and based on the Mornington Peninsula east of Melbourne.