VH-CFK (3) Beech V35 Bonanza (c/n D-8554)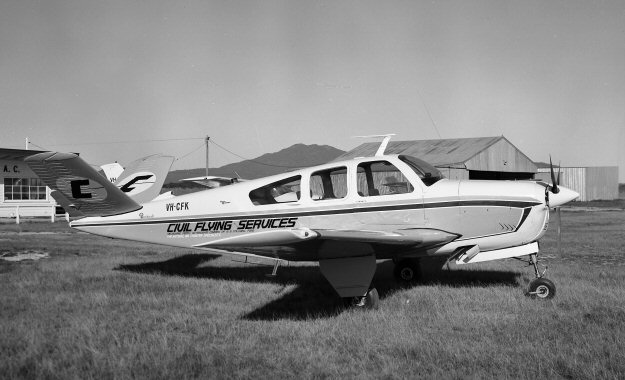 By the time the third allocation of -CFK was allocated in September of 1967, CFS was in the
process of moving its base of operations from Melbourne's GA field Moorabbin to Jandakot in
Perth. This shot, by Geoff Goodall was taken at Ararat, Victoria in November 1967 and the
revised titling had already been applied to the late model Bonanza. Still current, it is now based
in Canberra and still looking pristine as seen in Peter Hough's shot below taken at the Avalon Air
Show in March 2007.