VH-CFG (1) Victa Airtourer 100 (c/n 23)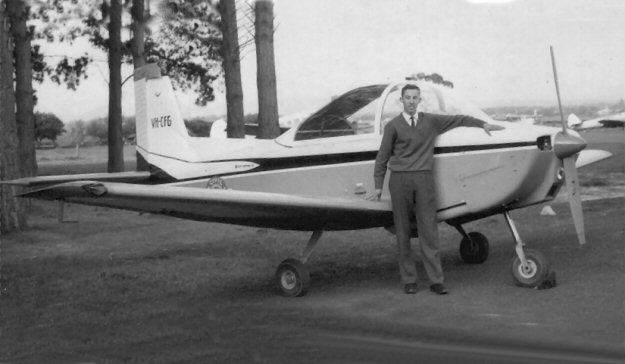 Here's a very youthful (17, I believe) Barry Allan at Moorabbin in July 1963 with brand new
Airtourer -CFG when it had just joined the Civil Flying School fleet. CFS was owned by
prominent car dealer Bib Stillwell. When sold by the club in June 1965 VH-CFG was re-
registered VH-MTK. Bob Neate saw it as -CFG (below) some months later on New Year's
Day, 1964 in the lea of the same pine tree grove (now, sadly, long gone).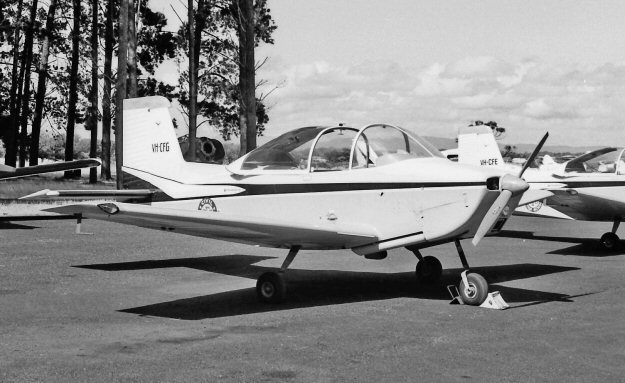 .