VH-CFD (1) Beech 23 Musketeer (c/n M-82)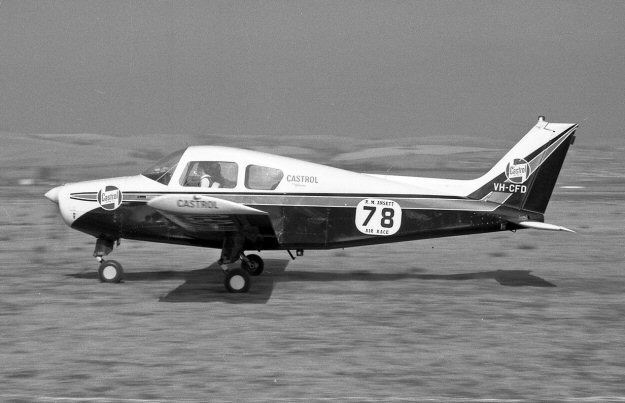 This Musketeer was entered in the 1964 Ansett Air Race by Mrs. J. Folks, and was the winner
of the Women's section of the Closed handicap. Geoff Goodall took the above shot at the finish
line at Parafield on 31 March 1964. It was owned at the time by Civil Flying Services who.
in addition to operating a flying school, were also Beech agents. When sold off in July 1965 it
was re-registered VH-CED (using the minimal of paint to achieve the change) to make the rego
available for a Queen Air. As VH-CED it was withdrawn from use in 1985 following an accident.